LOW VOLTAGE DATA & INTEGRATED SYSTEMS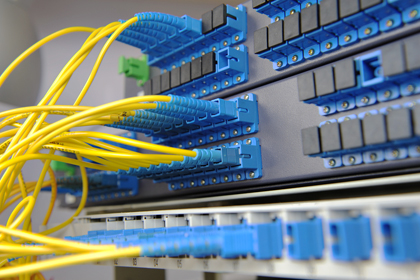 Cornerstone Electric is a licensed low voltage Electrical Communications contractor providing structured wiring, network and business communications systems.
Our in-house BICSI Registered Communications Distribution Designer and experienced technicians provide system design, installation, testing and repair for all types of communications systems with copper, or fiber-optic wiring.
Our clients receive high performance installations that conform to BICSI, ANSI and National Electric Code standards.
Testing and Certification to ANSI-568 and IEEE standards is performed at the completion of all our projects and we supply you with certified cable reports.
Communication Services:
BICSI RCDD System Design
Data Cabling
Fiber Optic Installation
Cable Termination
Documentation
Racks & Cabinets
Cable tray
Troubleshooting & Repair
Experience:
Data LANs
Voice
Power over Ethernet
CATV Video Distribution
Security Systems & Cameras
Why use RCDD-Recognized Professionals? Technology infrastructure is complex. This is why it's essential to have someone on your team who understands your challenges. RCDD-designated professionals have demonstrated design, implementation and integration of IT systems and related infrastructure knowledge. This internationally recognized certification indicates a Gold Standard of Knowledge that is often required for work with private and Public Institutions. Our RCDD professional can provide you with information related to:
Telecommunications Space
Backbone Distribution Systems
Horizontal Distribution Systems
Bonding and Grounding